Dubai Safari Desert Provides an Exotic Experience of Lifetime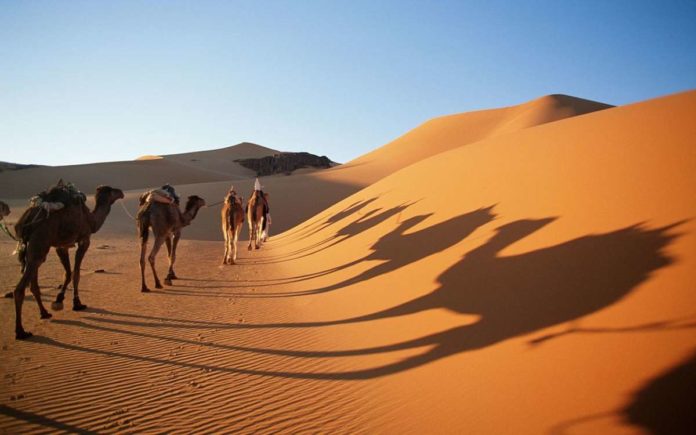 Everyone tries to spend their holidays at a place where they can forget about their worries and tensions. Dubai is a great place that provides them an opportunity to do such activities that makes them relax and fresh. It is one of the most preferable places of tourists in the last few decades where they want to spend their holidays. There is variety of different attractions here for them that keep them busy and entertained such as desert safari rides, water parks, and enormous building structures. It is a whole package of entertainment which everyone looks for to spend some quality time. Especially, the desert safari rides provide them an opportunity to do some thrilling and electrifying things which they remember for their rest of the lives such as dune bashing, sand boarding, and many others.
Memorable Desert Safari Trip: –
If you want to spend some quality time with you loved ones than evening desert safari rides is the best option for you. It allows you to do some exciting and thrilling activities during your trip which makes it really enjoyable and entertaining. Dune Bashing is one of the most popular activity of this trip, the fast running SUV's moving up and down on the sandy hills gives you an amazing experience. Kids can go for quad biking and sand boarding as well to have great fun. With all those activities, you will also get a chance to have a look at the beautiful sunset sight during the evening safari trip. Tourists can take memorable photos during this amazing sight which always remember them their amazing trip to Dubai. Free camel ride doubles the fun altogether. Separate toilet facilities for men and women are provided to the tourists to keep them comfortable all the time. It is recommended that people who come here to spend holidays must go for a safari ride to make their trip a memorable one.
Enjoyable Activities:-
The desert safari ride is a whole package of enjoyable activities. With all those thrilling activities, there is an option for people to enjoy belly dancing and Tanura dancing shows as well during this journey. BBQ dinner with vegetarian and non-vegetarian dishes is served to the tourists where they can enjoy the taste of delicious Arabic food with free soft drinks, tea, and coffee. The can take photographs in Arabic dresses to get a close sensation of their culture. For kids, there are numerous different things for them to do which keep them busy and entertained like camel riding, sand boarding, and many others.
Timings: –
The tourists who want to catch an evening desert safari ride must reach the pickup points on time which is between 3 to 3.30pm otherwise they will be going to miss this opportunity. The drop time is around between 9 to 9.30 pm. Therefore, people should plan their trip accordingly to avoid any kind of problems. Dubai Evening Desert Safari ride is a must do thing for all the visitors visiting Dubai to spend their holidays. Here are some pretty interesting Dubai safari deals for you.